Skin Revitalization Helps You Look
as Young as You Feel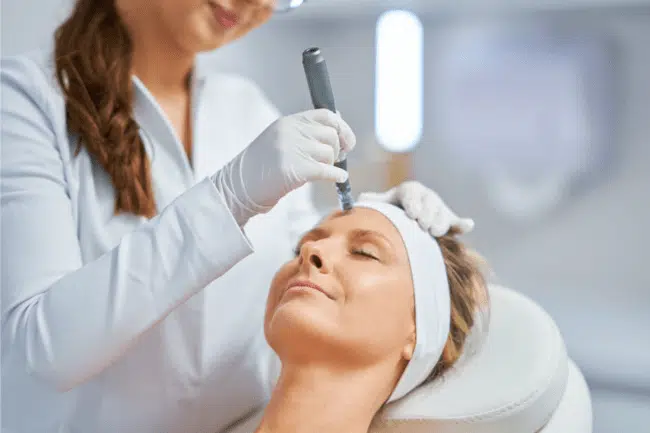 Could skin revitalization improve the look of your skin? Has the sun impacted your skin? Perhaps aging has too many fine lines. Over time, a healthy, youthful complexion can fade, especially if the skin doesn't receive the proper nutrients and care it needs. Skin revitalization in Redding is available at Shasta Meadows Wellness Center. By working with our skin revitalization specialist, you can enhance the look and feel of your skin, helping to tread the dark spots, fine lines, and scars present.
What is Skin Revitalization?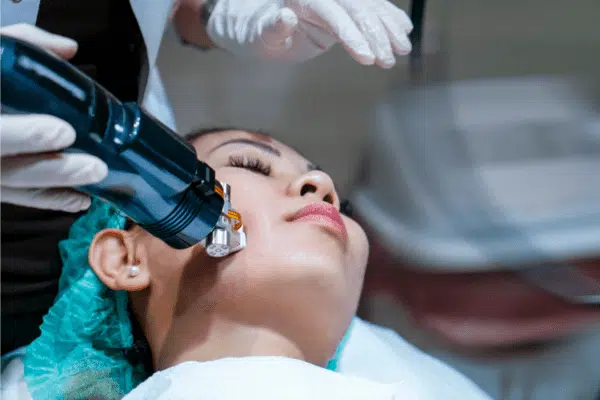 Skin revitalization treatment strategy designed to help address your skin's unique needs. It can help to reduce the signs of aging while reducing skin damage from the sun, environment, and scarring. For some people, this treatment can provide an excellent way to enhance the loose, sagging skin present, too.
In skin revitalization, the goal is to use pulses of radiofrequency energy to treat the top layers of the skin and to get into some of the deeper layers, too. By applying a deep, cellular-level treatment like this, it's possible to encourage the skin to produce collagen, one of the most important building blocks that help to create softer, plumper skin that's healthy and youthful looking.
HEXATONING Cold Skin Rejuvenation for Skin Revitalization
HEXATONING Cold Skin Rejuvenation offers a comprehensive solution to support the improvement of skin revitalization. Delivering a step-by-step program, it helps boost collagen production, resulting in reduced wrinkles and improved elasticity. Through intense stimulation caused by deep microchannels, the nutrient-rich cold serum penetrates quickly into the dermal layers and triggers cell regeneration processes.
By providing long-term moisturizing effects, HEXATONING Cold Skin Rejuvenation ensures that you can maintain healthy skin all year round.
How HEXATONING Cold Skin Rejuvenation Works: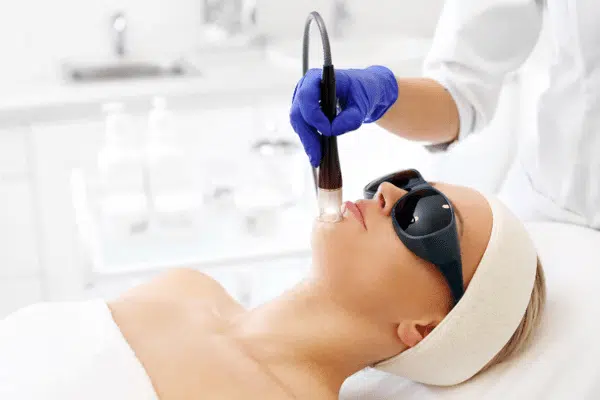 HEXAToning utilizes focused energy by up to 15 times, allowing your provider to deliver high fluence microbeams in a fractionated pattern to produce highly-controlled and precise micro-injury deep within the skin.
This initiates a process known as laser-induced optical breakdown (LIOB), which generates pressure waves that propagate into the dermis and impact the skin's cells, signaling the skin to initiate an inflammatory response and creating intra-epidermal cavities or "bubbles" without causing epidermal damage.
Collagen then forms inside these tiny bubbles, which aid in the "lifting" and resurfacing of depressed acne scars and the shrinking of dilated pores.
HEXAToning is delivered by MAJESTY, the fastest laser in history! Due to its ability to deliver energy at such a rapid pace, this removes a major problem that traditional lasers like CO2 and fractional CO2 have; which is the risk of burns, blisters, and post-inflammatory hyperpigmentation (PIH) post-treatment due to thermal damage being done to the surrounding tissues.
Benefits of Skin Revitalization Treatment in Redding
Skin Revitalization has many benefits for those who seek to improve their appearance. The modern and innovative HEXATONING Cold Skin Rejuvenation treatment is one of the most effective ways of achieving this, combining a highly sophisticated cooling technology with gentle micro-dermabrasion suction to encourage collagen production, promote skin rejuvenation, increase hydration, and reduce acne along with many other skin issues.
This non-invasive procedure is one of the best options out there for energizing the skin, resulting in a smoother, more even complexion and providing a youthful look.
The results you get through skin revitalization in Redding could vary based on the needs you have. However, many people see significant improvement in areas such as: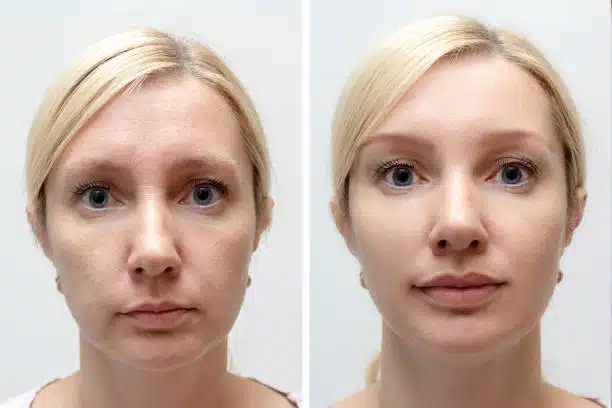 Reducing the appearance of fine lines and wrinkles
Lightening dark spots
Brightening and treating sun damage to create a more healthy look
Reducing the size of large pores, creating a more smooth texture to the skin
Reducing or eliminating scarring, including acne
Firming up sagging skin
Improve the firmness of the skin
The results you see from skin revitalization could be significant, and with several treatments, you may love the way your skin looks again.
Revitalize Your Skin and Restore Your Youthful Look Today!
Make now the time you take care of your skin. Set up skin revitalization near me. Our team in Redding is available to schedule an appointment to address your unique needs. Learn more about the conditions we treat. Then, set up a consultation to discuss skin revitalization with us now.