Myers Cocktail IV Therapy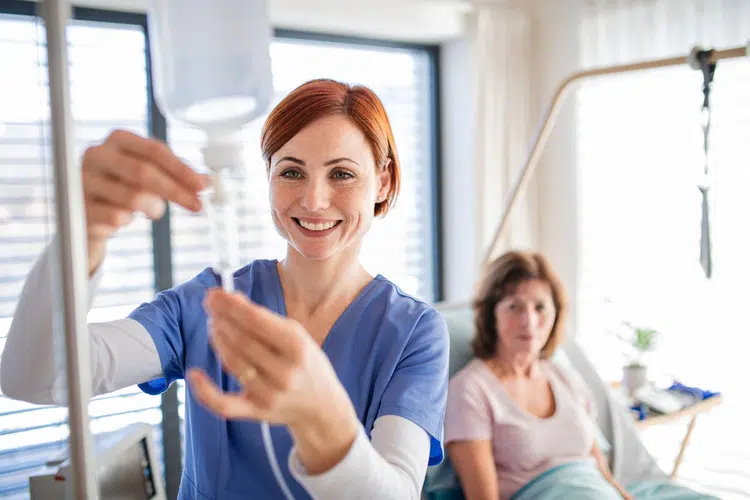 Are you looking for a comprehensive, holistic option in Redding? If so, it would be our pleasure to help you. We are Shasta Meadows Wellness Center, and it would be our pleasure to provide you with the care you are looking for. One important treatment option that we offer is called the Myers cocktail. What do you need to know about this IV therapy, and how can it help you address your health problems? Learn more below, and reach out to us to make an appointment with our team.
What Is a "Myer's Cocktail?"
So, what exactly goes into a Myers cocktail? It was introduced by Dr. Myers, and it includes a wide variety of ingredients that can be helpful for specific conditions. Some of the most important ingredients include magnesium, calcium, various B vitamins, and vitamin C. These ingredients are important for numerous bodily processes. For example, calcium is important for individual muscle cells, including those in the heart. Vitamin B and vitamin C are helpful for power in your enzymes appropriately. Of course, this IV therapy also contains sterile solutions to make sure you are kept safe during the process.
When Is a Myer's Cocktail Appropriate?
So, when is this IV Therapy option appropriate? There are several examples of conditions that Myer's focused on using this therapy. A few examples include: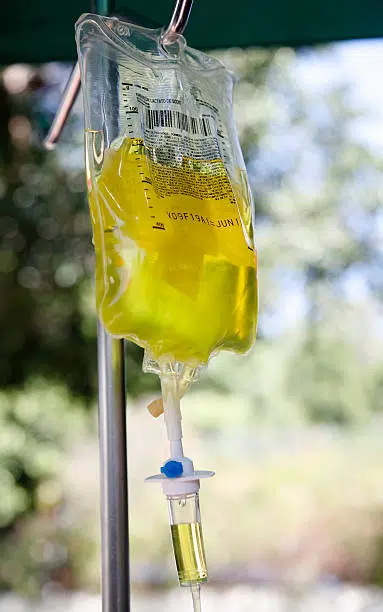 Asthma Attacks: If you find that you are suffering from asthma attacks, this treatment option can be helpful. It might be able to help you reduce the frequency of your asthma attacks.
Migraines: If you suffer from recurrent migraines, the Myer's Cocktail can be beneficial. You may be able to reduce the frequency or severity of your headaches.
Fatigue: If you find that you do not have enough energy, you may suffer from chronic fatigue syndrome. This cocktail can be helpful.
Fibromyalgia: Regardless of whether you suffer from muscle pain or the famous "fibro fog," this treatment option can be helpful. They can even help you if you are suffering from acute muscle spasms.
Upper Respiratory Infections: If you suffer from recurrent upper respiratory tract infections, this could be right for you.
Sinusitis and Rhinitis: If you have chronic sinusitis, or if you suffer from allergic rhinitis, this cocktail could be beneficial. It might help you reduce your symptoms and recover.
Cardiovascular Disease: If you have been diagnosed with a chronic cardiovascular condition, you must make sure your muscles have all the necessary nutrients they need. That is where this cocktail can be helpful.
These are just a few examples of the many conditions that this cocktail can be used to treat. If you are looking for a provider in the local area who can help you, look no further than our team.
What Does an Appointment Look Like?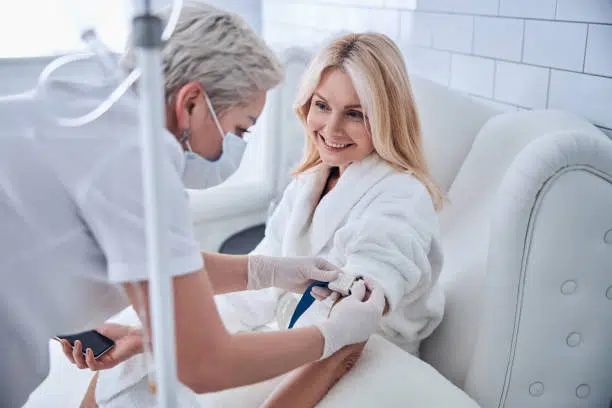 So, if you come to our office for a Myer's treatment session, what does an appointment look like? First, we have same-day appointments available. If you want to know what our openings look like, call us to speak with a stop number to make an appointment. Then, you will come to our office, sit down with a doctor (an MD), and discuss the features and benefits of IV Therapy. You will sit in a comfortable room, and we will help you figure out the right treatment option for your needs.
Then, if you decide to move forward with the therapy session, a doctor or nurse practitioner from our team will provide the procedure. It takes approximately a half-hour, and we will make sure that you are comfortable for the entire session. If you would like to learn more about this therapy, we are here to help you.
Myer's Cocktail in Redding
Clear Lake, a Myers cocktail could be a helpful IV therapy in various situations. If you would like to learn more about how this IV Therapy option can help you, we are available. We are Shasta Meadows Wellness Center, and we have a tremendous amount of experience with a wide variety of treatment options across many conditions and symptoms. Now, it would be our pleasure to help you as well. Contact us today to make an appointment with our team. We look forward to working with you.