GentlePro for Erectile
Dysfunction Treatment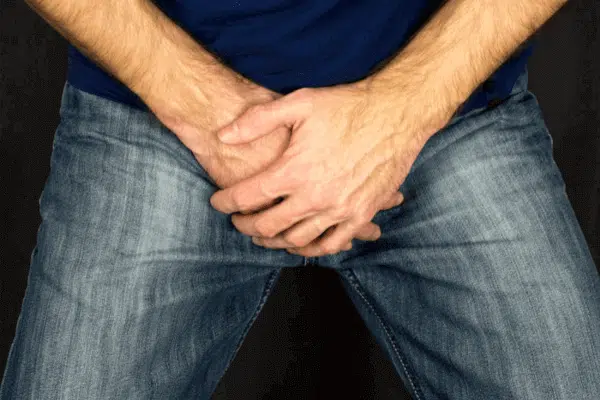 If you experience difficulty in achieving or maintaining an erection, you're not alone by any means. Erectile dysfunction (ED) affects an estimated 30 million men. Fortunately, modern medical science continues to find new ways of treating the problem. Here at Shasta Meadows Wellness Center, we offer a revolutionary acoustic shockwave therapy technique called GentlePro for erectile dysfunction in Redding. Let's examine what causes erectile dysfunction and how to treat the condition through this state-of-the-art method.
What Is Erectile Dysfunction?
During sexual arousal, your nervous system triggers spongy tissues inside the penis to trap blood. The resulting fluid pressure enlarges and hardens the penis until you can achieve an orgasm or until the arousal passes. Erectile dysfunction is a condition in which you cannot achieve a full erection or maintain the erection long enough to have satisfying sexual intercourse.
What Causes Erectile Dysfunction?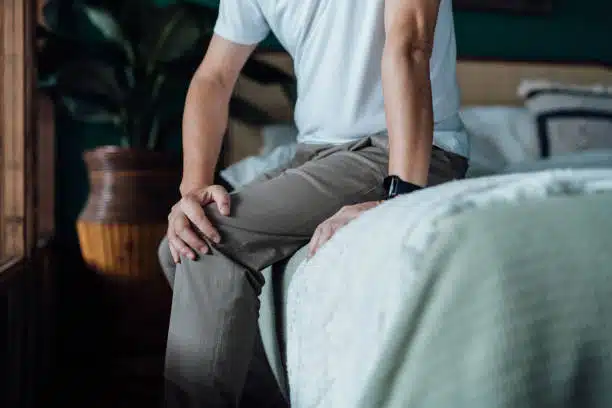 To understand what causes erectile dysfunction, you must first understand the delicate interplay between mind and body that makes erections possible in the first place. Both physical and emotional factors interfere with arousal and/or the body's ability to keep the penis filled with blood. Depression, anxiety, and stress can all prevent you from relaxing long enough to focus on sexual arousal. Physical factors may include age, obesity, smoking, alcohol consumption, medication, cardiovascular disease, hypertension, diabetes, and a sedentary lifestyle.
Signs and Symptoms of Erectile Dysfunction
While any man can struggle with issues from time to time, consistent failure to maintain an erection over a period of months indicates erectile dysfunction. The classic signs and symptoms of this disorder include: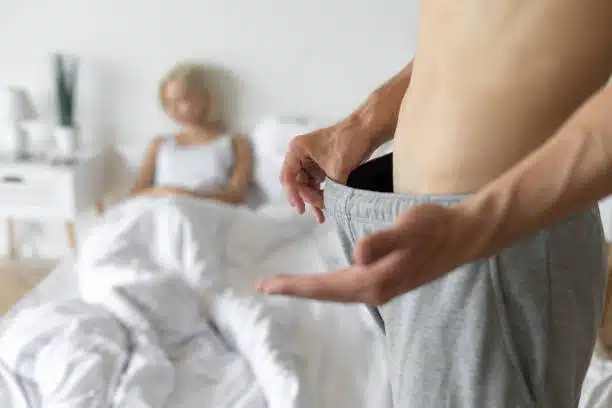 Erectile failure - If you have ED, you may find that you can't achieve an erection at all, or you may simply have trouble keeping the erection long enough to have sex.
Sex drive problems - If you've lost your sex drive, the chronic inability to become aroused will naturally lead to ED.
Emotional problems - Erectile dysfunction may impact your self-esteem, with the resulting depression only making your ED worse. You may also feel guilty or embarrassed about your ED, which again only perpetuates the problem.
Related sexual problems - ED may be accompanied by other issues such as premature ejaculation, delayed ejaculation, or the inability to achieve orgasm.
Introducing GentlePro for Erectile Dysfunction Treatment
Gentle Pro is an effective erectile dysfunction (ED) treatment designed to help men suffering from the condition achieve better and more durable erections. Gentle Pro puts men's health first and utilizes the latest technology to ensure safe, pleasurable and discreet treatment sessions that bring satisfying results. 
Gentle Pro helps alleviate symptoms of ED so that men can enjoy a normal sex life with their partners again. Gentle Pro is convenient, affordable, and has no unpleasant side effects - it helps men of any age return to a healthy sexual lifestyle without embarrassing in-person conversations or trips to the pharmacy. Gentle Pro is a revolutionary ED treatment proven to be incredibly effective - it's time to take back control of your intimate health!
How GentlePro Works
Doctors have learned how to treat erectile dysfunction in numerous ways, from medications and vacuum devices to surgery. The ZWave Q GentlePro system offers a high-tech treatment for erectile dysfunction in Redding. This technology uses acoustic shockwave therapy to improve blood flow and circulatory function in the penile tissues.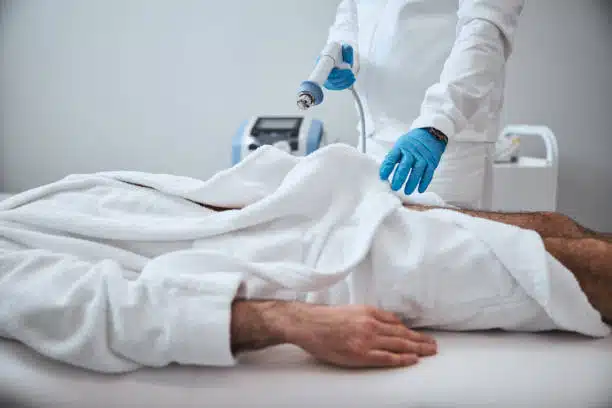 While the term "shockwave" might give you pause, GentlePro for erectile dysfunction lives up to its name. The low-intensity shock waves create a mild tingling effect during the treatment, with minimal discomfort and no risk of tissue damage or other side effects. The doctor simply places a wand-shaped acoustic shock wave device on your penis so the shockwaves can penetrate into the blood vessels within. The shock waves can boost blood flow and even trigger the growth of additional blood vessels.
GentlePro for erectile dysfunction can work in conjunction with other therapies or as a standalone treatment strategy. You may need several treatment sessions to obtain the maximum benefits from this technology. However, you can enjoy positive results for approximately two years following a course of treatment.
The long-lasting effects of GentlePro allow you to enjoy not only better erectile performance but also more spontaneity in your sex life. That's because you don't have to prepare for sex in advance by taking a pill or waiting for some other form of treatment to work.
Non-invasive Treatment for Erectile Dysfunction in Redding CA
If you've searched for answers on how to treat erectile dysfunction in Redding CA effectively and non-surgically, talk to the caring practitioners at Shasta Meadows Wellness Center.
We'll be happy to tell you more about GentlePro treatment for erectile dysfunction, discover what causes erectile dysfunction in your particular case, explain how to treat erectile dysfunction through various methods, and recommend the right treatment approach for your specific needs. Contact us today.