Sunspot Damage Removal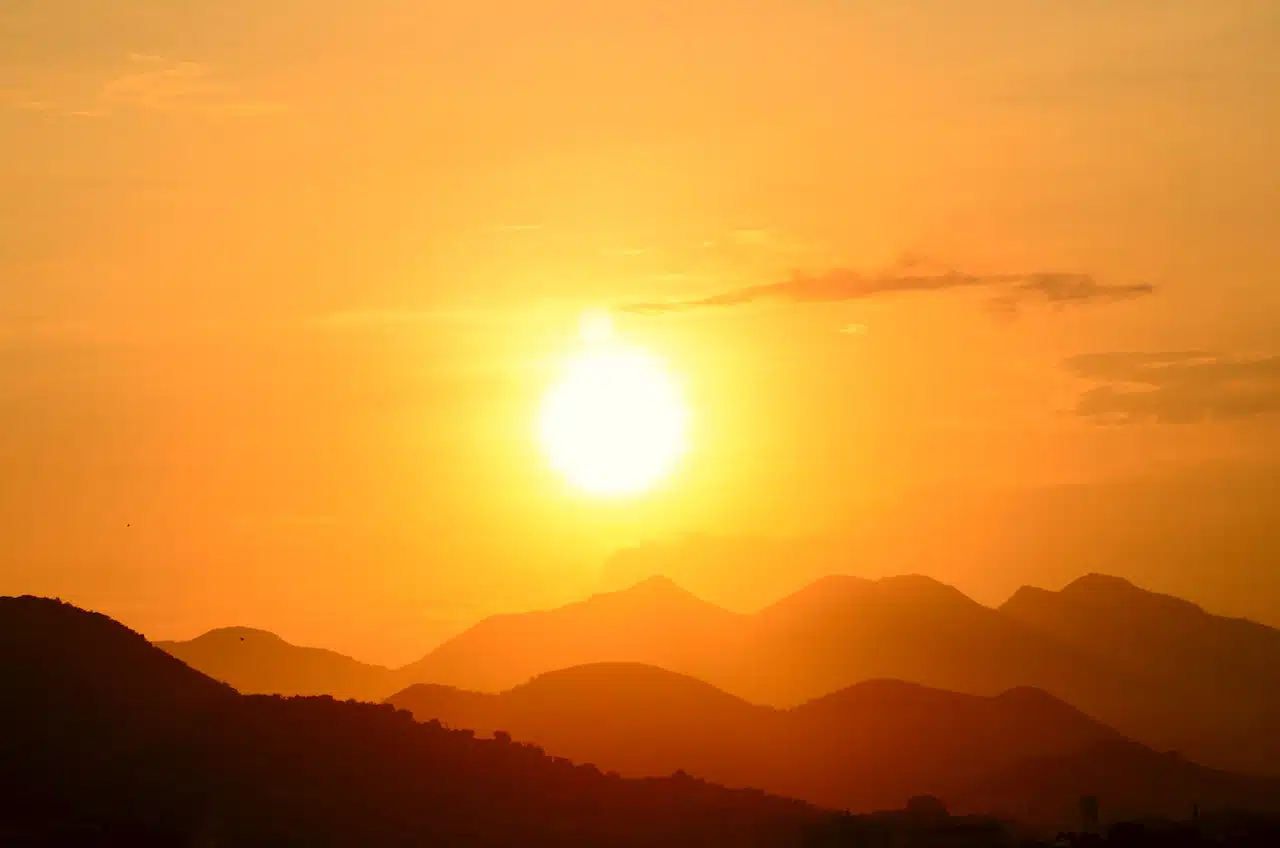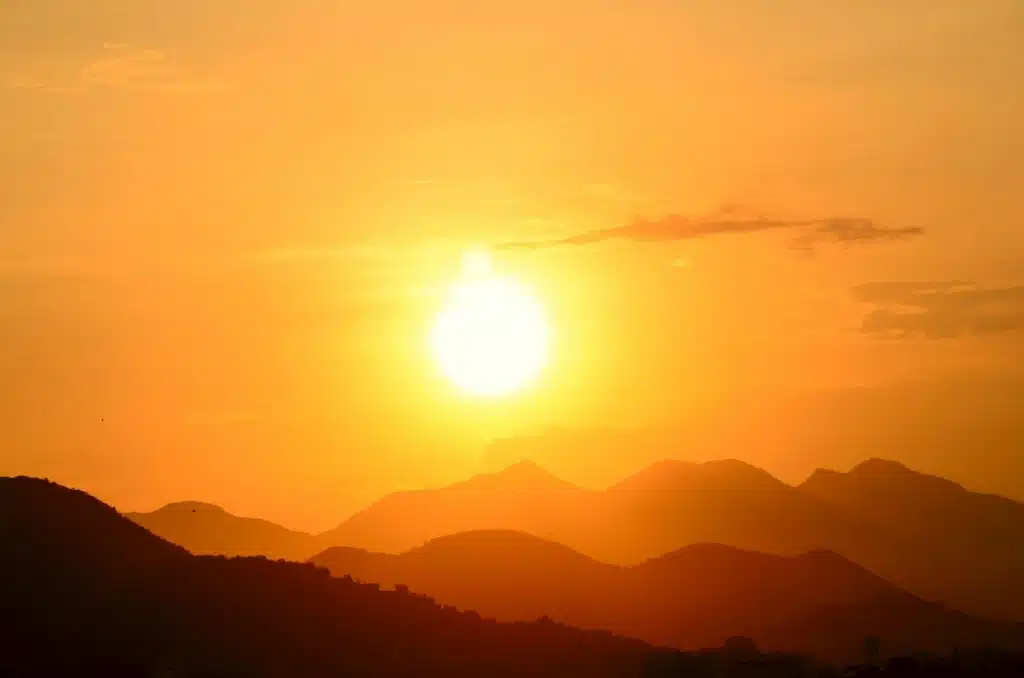 Sunspots can become more visible on the face, hands, shoulders, and neck as you age. Uneven and darkened skin spots can be embarrassing, prompting sunspot removal. With non-invasive and gentle techniques, it's possible to reduce the signs of sunspots, leaving behind even and beautiful skin.
What is a Skin Sunspot?
Sunspots appear as brown, flat spots on the face, hands, shoulders, and arms. These spots usually occur more often in people as they age. Although sometimes referred to as liver spots, these darker patches of skin have nothing to do with the liver. The sun and exposure to UV lights cause sunspots.
Usually, sunspots are entirely harmless, though they can be unsightly. Unlike freckles, sunspots don't lighten with the seasons. Typically chemical peels or lasers are used to remove sunspots because the pigmentation lies deep in the skin, unlike freckles on the surface layers.
What Causes Sunspots on Skin?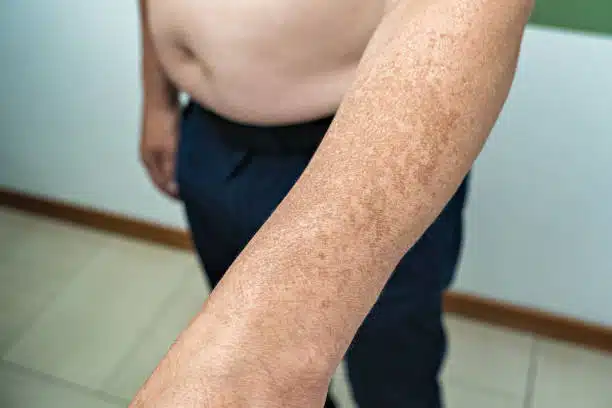 Sunspots appear on the skin when pigmentation cells produce too much melanin. Overexposure to sunlight or UV lights can cause the melanin cells to go into overdrive. Over time, pockets of dense melanin cells will group together, creating patches of dark pigmentation that appear as sunspots.  
Usually, it takes years for skin cells to develop enough pigmentation to create a dark patch of skin. This fact explains why sunspots usually only appear on people over 40. Typically, sunspots are more common and visible in people with light-colored skin.
Certain environmental factors can make people more prone to developing sunspots. Artificial light from tanning beds can cause sunspots to appear darker and grow at a younger age. Often, sunspots appear as the first sign of aging.
GLAMOUR PEEL for Skin Pigmentation Treatment
GLAMOUR PEEL is an innovative skin peel that offers sunspot removal safely and effectively, and with no harm to any type of skin. This non-toxic procedure not only levies sun spots but also brightens sun-aged, rough or discolored skin with the glimmer of renewed youthfulness, leaving the user looking their best. 
GLAMOUR PEEL has been carefully formulated to provide all possible benefits with no risk of negative side effects — it's a way to save beauty! Get ready for glowing results from GLAMOUR PEEL!
How GLAMOR PEEL Work
The GLAMOUR PEEL is a sunspot damage removal treatment that has been made possible by the PicoCare 450 laser platform. This cutting-edge technology provides quick and comfortable solutions with minimal downtime, allowing sunspot removal to be completed quickly and conveniently.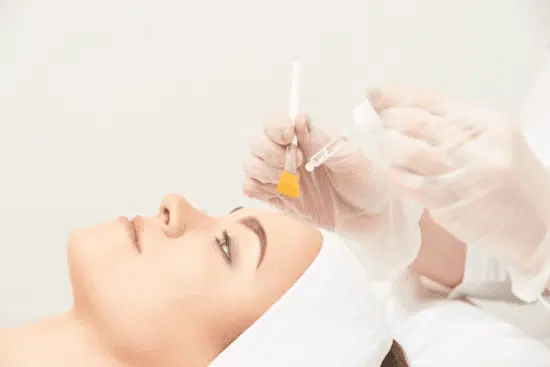 The powerful features of the PicoCare 450 platform make it an outstanding choice for removing sunspots, sun damage, and other skin discolorations that can occur due to sun exposure. By combining these features with the GLAMOUR PEEL technology, sunspots can be removed easily and effectively in a short amount of time with no discomfort or adverse side effects.
Our revolutionary three-step treatment starts with the application of our proprietary GLAMOR Facial Serum designed to nourish and replenish your skin's moisture levels.
Our gentle heating technology further works to help your skin absorb the serum for maximum nutrition which helps with sunspot damage removal.
Finally, our patented PicoCare 450 power exfoliation is used to give your skin a smooth, glowing, and revitalized look that leaves it glamorized. This powerful combination of ingredients offers powerful sunspot damage reduction combined with maximum hydration for younger-looking skin within days!
The GLAMOUR PEEL procedure is an innovative sunspot damage removal technique that has revolutionized what used to be a lengthy and tedious process. Taking only around 20 minutes, this quick and easy laser procedure requires absolutely no downtime, meaning that you can carry on with your day-to-day activities with minimal disruption.
Benefits of Sunspot Removal Treatment
Don't wait any longer, hiding from embarrassing sunspots. Treatments to remove the appearance of sunspots have several benefits, including: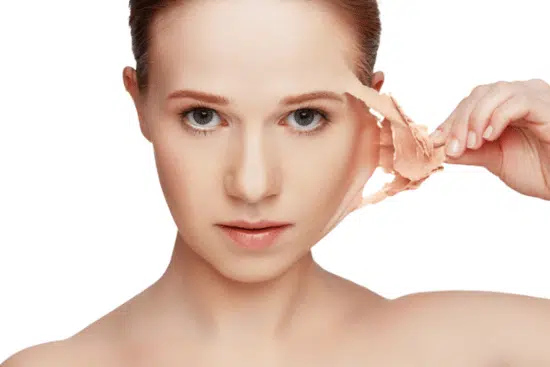 Skin exfoliation removes sunspot damage and other undesirable pigmentation
Stimulating collagen production to soften skin tone and texture.
This process is a highly effective way to reveal a new layer of clearer, fresher-looking skin, smoothing sun-damaged areas and reducing the appearance of wrinkles for a more youthful appearance.
It can help support future skin health by promoting a smoother, glowing complexion.
It is suitable for all skin types and offers long-term results with minimal downtime.
It is a safe, effective, and comfortable procedure designed to provide optimal results.
Call Us Today To Schedule Your Sunspot Damage Treatment Consultation!
Don't hide with embarrassing sunspots any longer. The Shasta Meadows Wellness Center team has comprehensive treatment options designed for quick and effective sunspot removal in Redding.
Our team, located in Redding, California, is happy to schedule a sun damage treatment consultation to get you started on your journey to healthier, happier skin. Call us today to schedule your sun damage appointment.