Glamour Peel/Skin Peel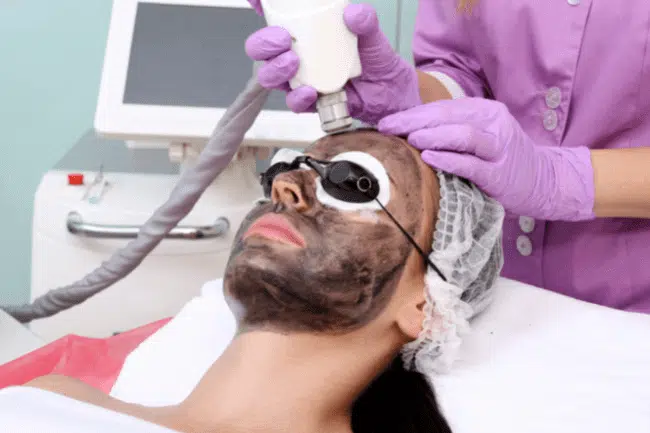 Currently taking the aesthetic treatment industry by storm is the Glamour carbon peel, a revolutionary skin peel treatment that exfoliates and revitalizes your skin by:
Diminishing the appearance of age spots
Decreasing oil production and acne outbreaks
Minimizing large pores
Smoothing away fine lines
Reducing the appearance of acne scars
Our clients are always amazed by the ability of GLAMOURPEEL to gently but effectively exfoliate their skin to reveal fresher, more vibrant skin that glows with eye-catching youthfulness. So, stop searching for a carbon peel near me and call Shasta Meadows Wellness Center today to schedule an appointment to receive the best skin peel in Redding.
Introducing GLAMOURPEEL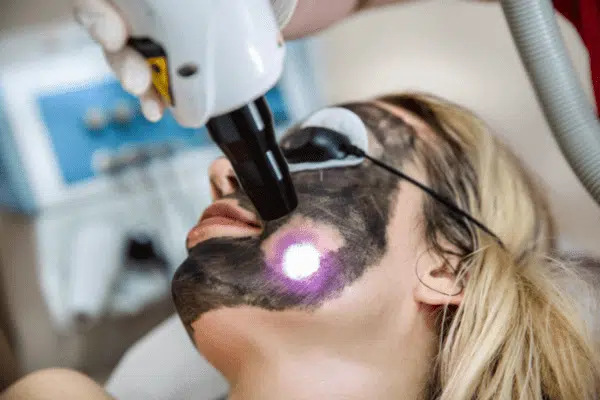 Say goodbye to painful and risky peels, and hello to GLAMOURPEEL! Our treatment utilizes carbon conductivity, which has been proven to deliver quick, painless, and effective results.
GLAMOURPEEL will leave your skin healthy and looking refreshed in addition to giving you an immediately noticeable glow. With GLAMOURPEEL, you can improve the health of your skin while still enjoying all the activities that make life worth living – there's no downtime necessary! Experience GLAMOURPEEL today – you won't regret it!
Finally, there's a skin peel that can give you GLAMOUR in just a few minutes! Safe on all skin types.
How Does a GLAMOURPEEL Work?
GLAMOURPEEL is a revolutionary new skin peel treatment that uses carbon conductivity to provide you with the most advanced skin rejuvenation available. This advanced technology rids your skin of dead skin cells, debris, oil, makeup, and wrinkles with amazing ease and accuracy. GLAMOURPEEL gently exfoliates the skin without the risk of adverse effects while also eliminating any residual facial waxing or makeup build-up on the face. Its powerful precision extracts any dirt and residue from within your pores to give you an even complexion and smooth texture. GLAMOURPEEL is truly one of a kind in its field, combining both science and art to allow for a gentle but effective skin exfoliation process.
Skin Benefits of a GLAMOURPEEL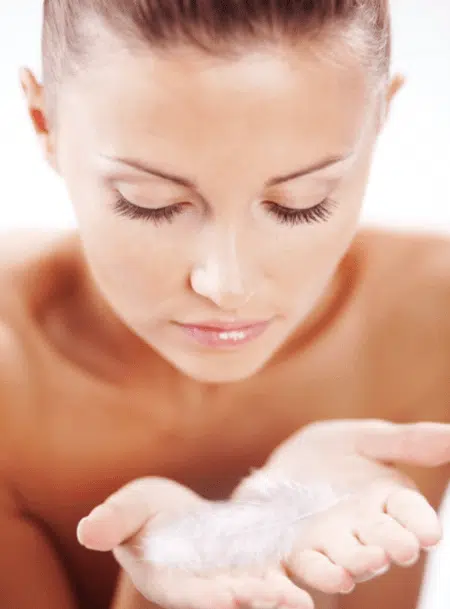 Completed in 20 minutes Glamour peel offers the following great benefits:
Skin is exfoliated, undesirable pigmentation is reduced, collagen is stimulated, and skin tone and texture are softened.
A secure method for maintaining youth and reviving one's appearance
Reduces fine lines and wrinkles
Improved skin tone and texture.
Glowing, youthful looking skin.
Smoother, softer feel.
Reduction of fine lines.
Safe on all skin types
Comfortable procedure
What to Expect During a CarbonPeel in Redding
Glamour isn't just for celebrities. The GLAMOURPEEL is a quick and comfortable treatment option made possible by the MAJESTY laser platform. The distinctive three-step treatment includes the application of the proprietary GLAMOUR Facial Serum, gentle heating of the serum and skin, and lastly the power of the MAJESTY, which exfoliates and glamorizes your skin. The GLAMOURPEEL procedure takes about 20 minutes and requires absolutely no downtime.
Chemical Peel vs GlamourPeel: Is There a Difference?
Chemical peels have been promoted as a quick fix solution for improving skin health, but like any medical treatment, there are risks and drawbacks associated with chemical peels. The chemical burn can cause several days worth of discomfort and redness on the face that could potentially last up to a year if not done responsibly.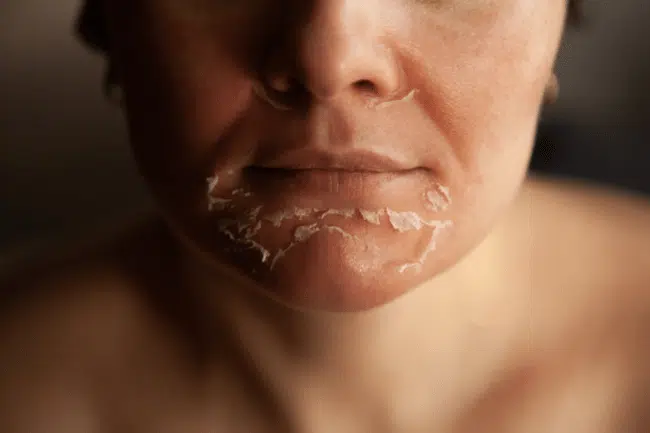 Additionally, scarring is a real risk from chemical peels, as aggressive peels can actually damage the skin and leave lasting marks. One should also be aware that chemical peeling can increase risk of bacterial infection as it involves chemical solutions on open pores in your skin. People with deep-set imperfections such as wrinkles may need to look into more involved procedures such as laser treatments or dermabrasion instead of chemical peels for more effective results.
Alternately, GLAMOURPEEL is the perfect facial exfoliating product for those looking to slough off dead skin without sacrificing the overall health of their complexion. GLAMOURPEEL is gentle enough to use on a daily basis and won't result in any adverse effects or irritation. Plus, GLAMOURPEEL goes above and beyond when it comes to its ability to rid the face of any remaining makeup or wax residue, providing a deeper clean with each use. GLAMOURPEEL is an ideal companion for anyone looking for thorough facial exfoliation to leave their face soft, radiant, and glowing!
Non-invasive Facial Peel Treatment That's Just Right for Your Skin
What better way to put the blahs of winter behind you and enjoy the upcoming freshness of springtime than to greet the season with beautiful skin provided by a glamor carbon peel at Shasta Meadows Wellness Center. Call today to schedule an appointment or to learn more about the carbon laser peel.